x NODA x Flip
2016
During the summer of 2016 Blank Poster, in collaboration with The North Norwegian Center for Design and Architecture (NODA) and Flip Creative Studio called out to the world's designers and creatives to submit poster designs!
For this exhibition we went for a word that could combine design and architecture in an interesting fashion. 'Shape' is something designers deal with everyday, the same goes for architects. It also functions as an action – a verb pointing towards the future.
Chosen submissions were exhibited in an extended selection as part of NODA's yearly open air event, and a special selection was exhibited outside the Flip Creative Studio over the summer in Tromsø, northern Norway, under the glorious midnight sun.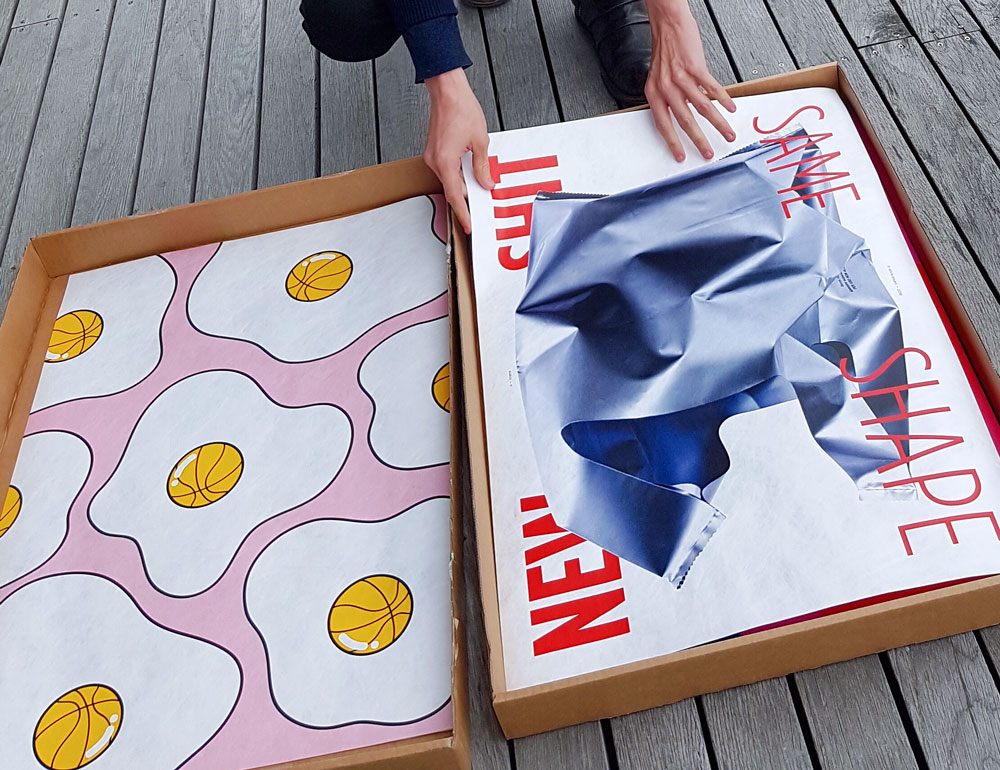 The stands were custom designed for the event. Drawn, conceptualised, and built together with Flip Creative Studio. Seven in total, built in wood and plywood like triangle cylinders showing three posters per stand. Each of them were decorated with plants in the bottom bringing a much needed slab of green to Tromsø.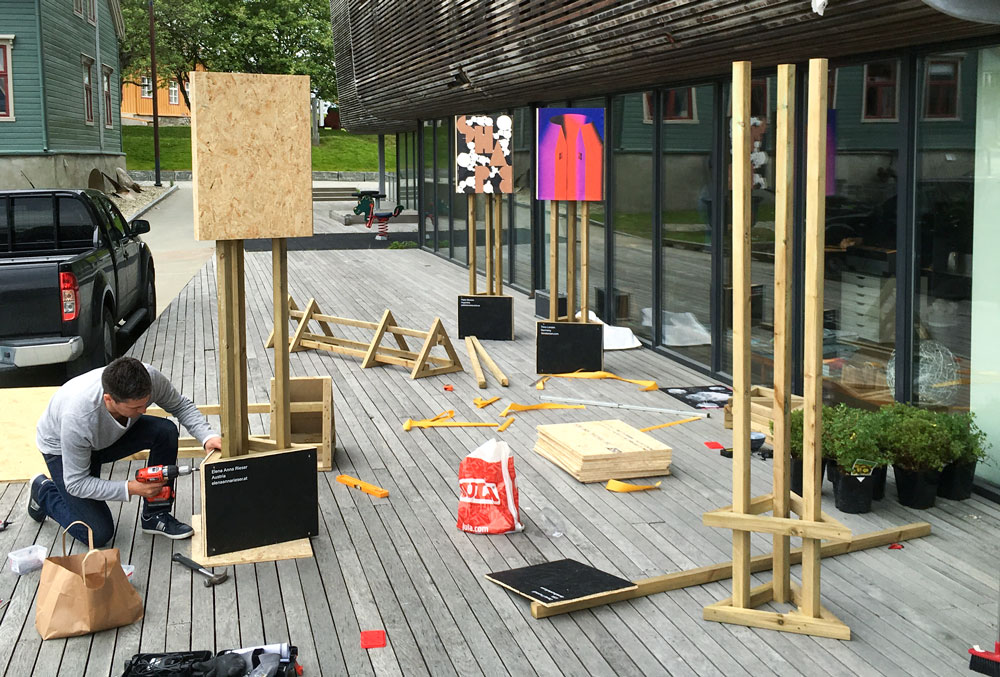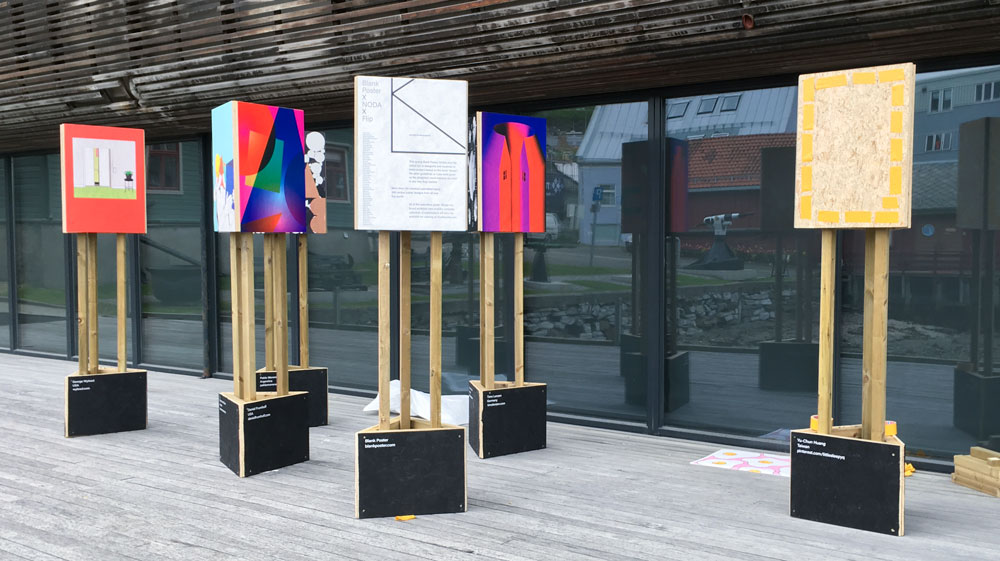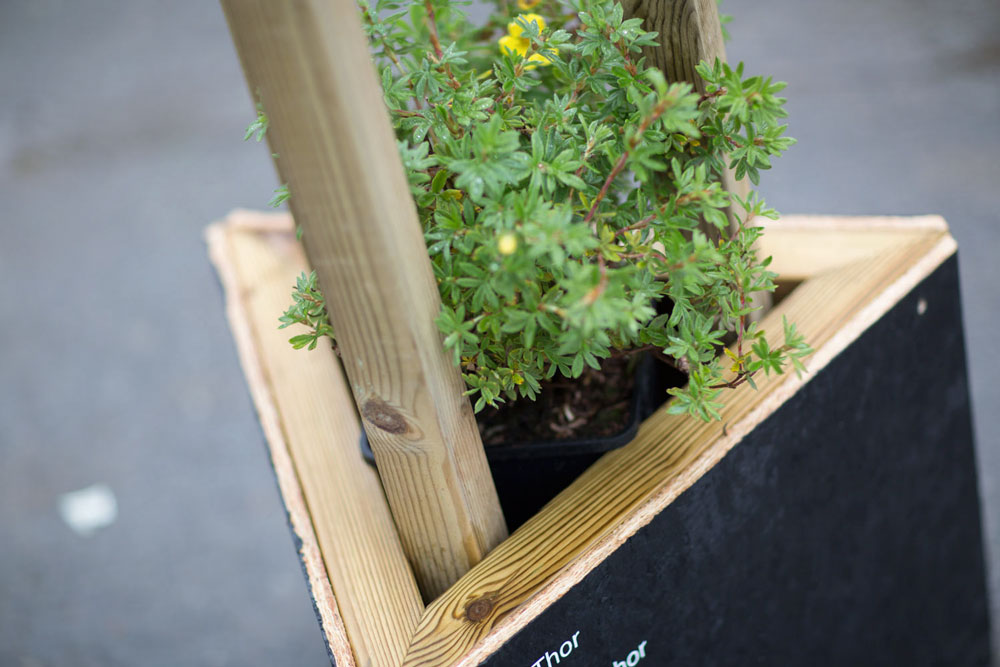 For the credits of each designer we went for a foil solution that was applied to black painted plywood. We decided to add this to the bottom as this would both tie the stands together as well as keep the posters as free as possible. This way we could obscure some much needed weight to be able to have the stands out in the harsh weather conditions in the city without falling over!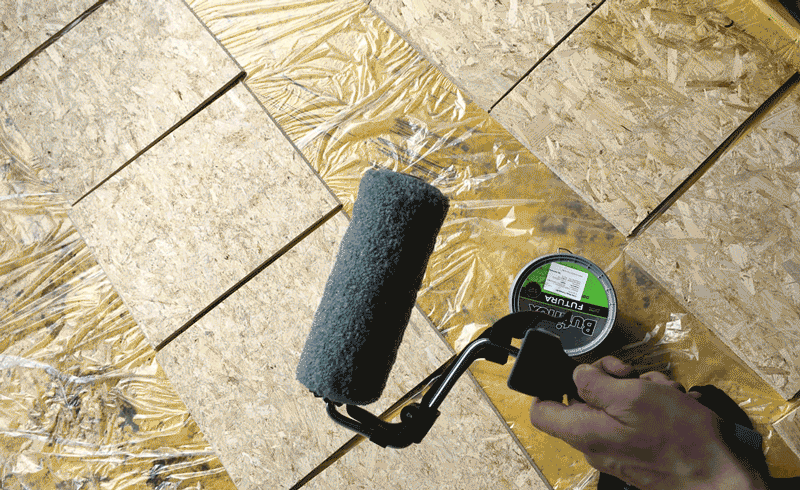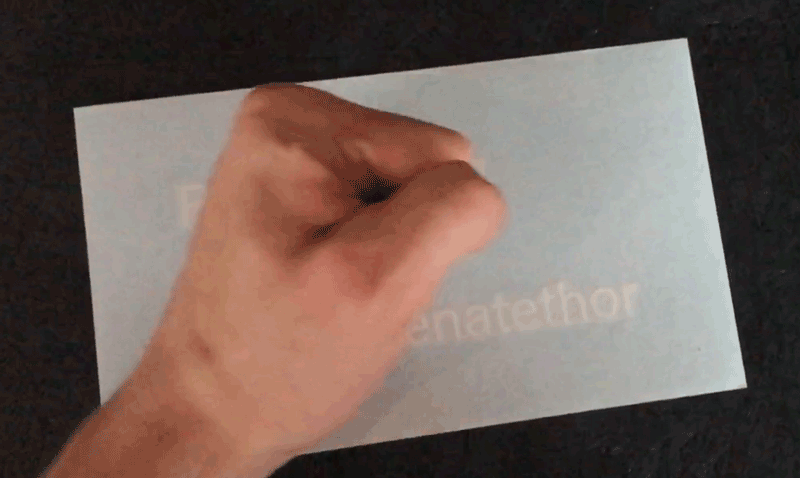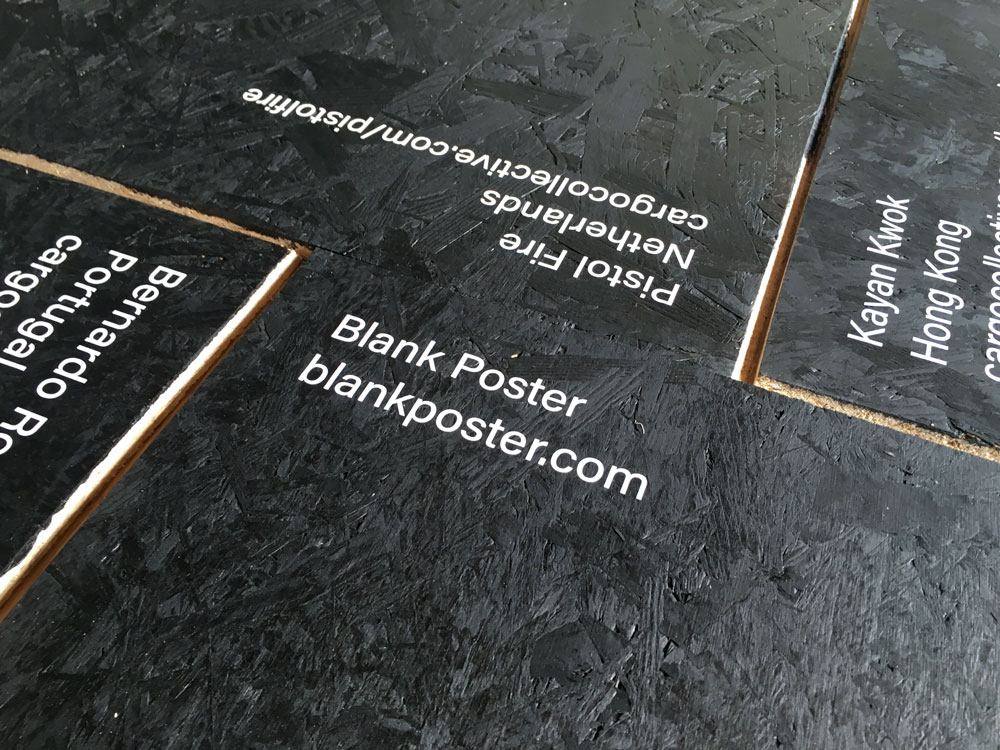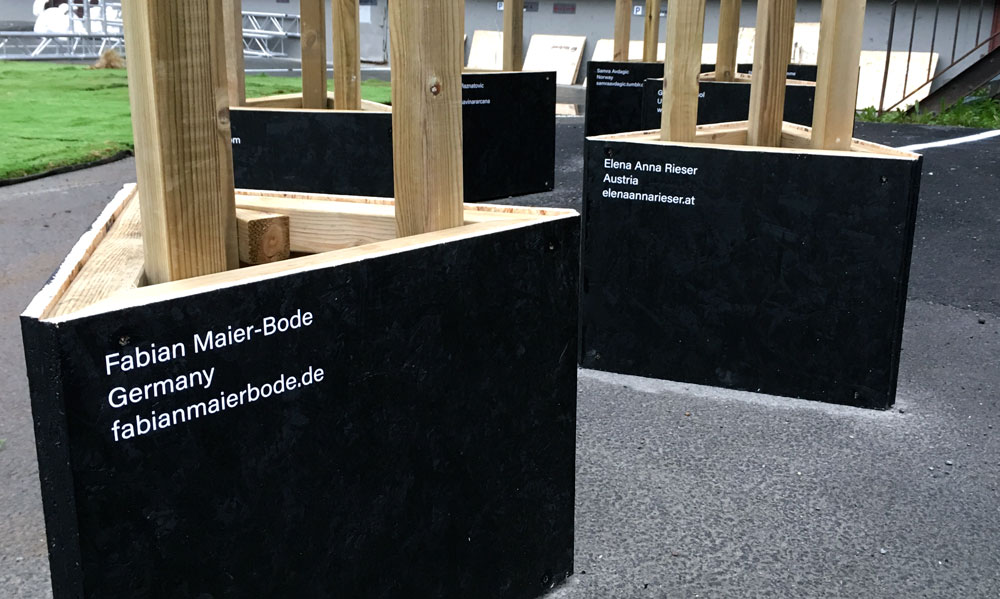 On the same note of harsh weather conditions – in order to be able to sustain long stretches of rain the posters were printed on Tyvek paper. We thought that the print turned out particularly well and the Tyvek paper provides some interesting tactile quality as well.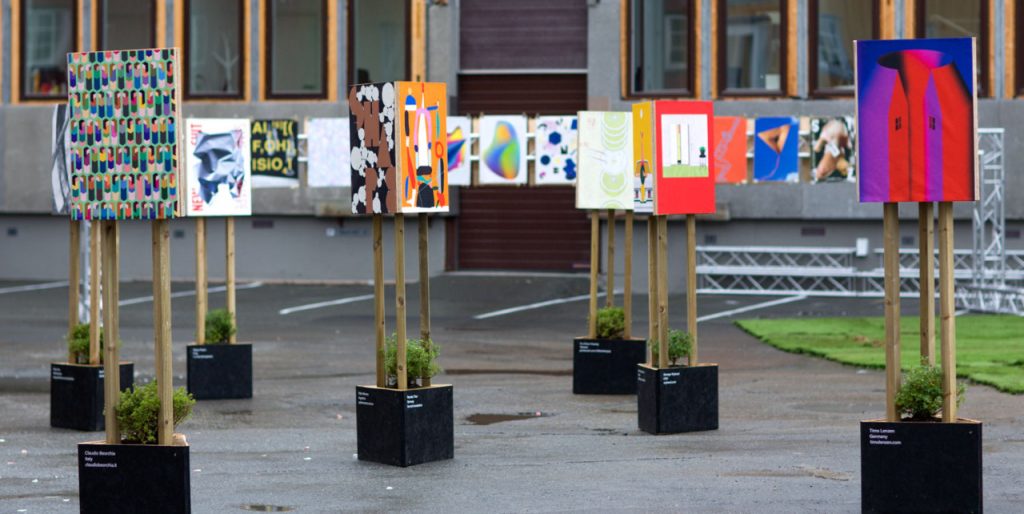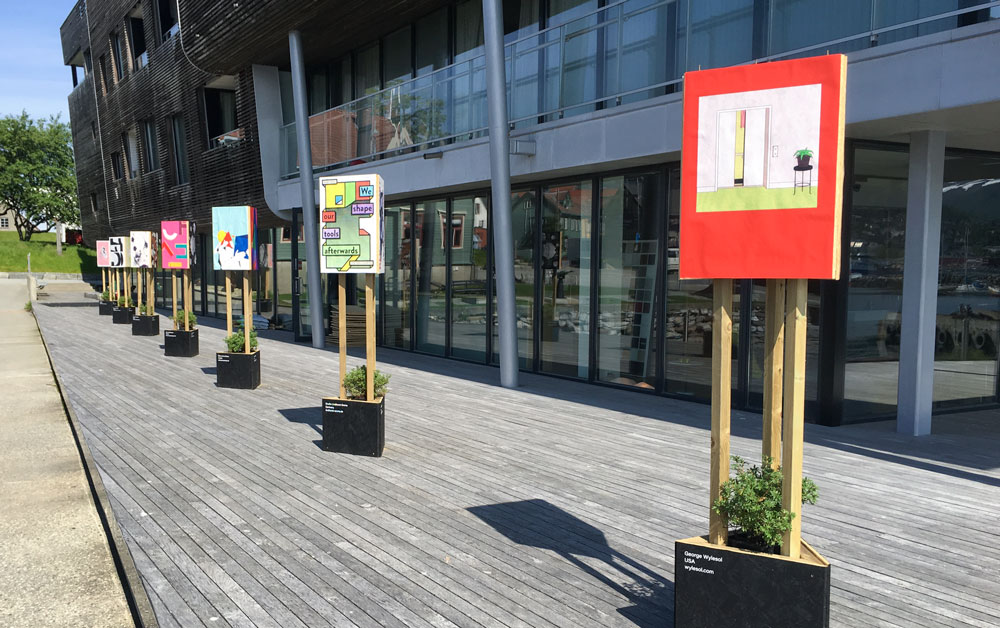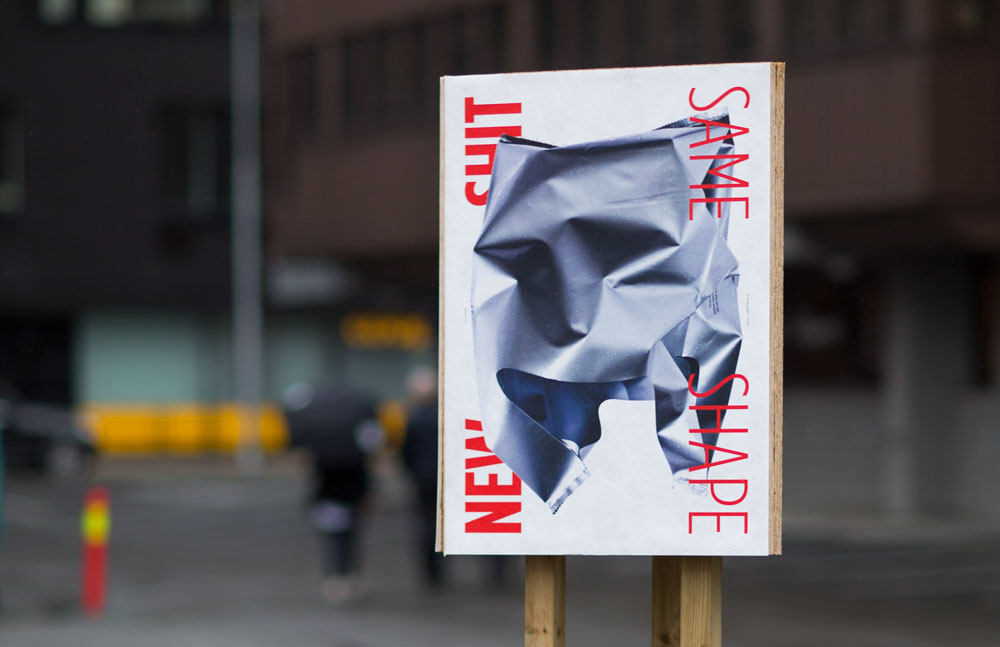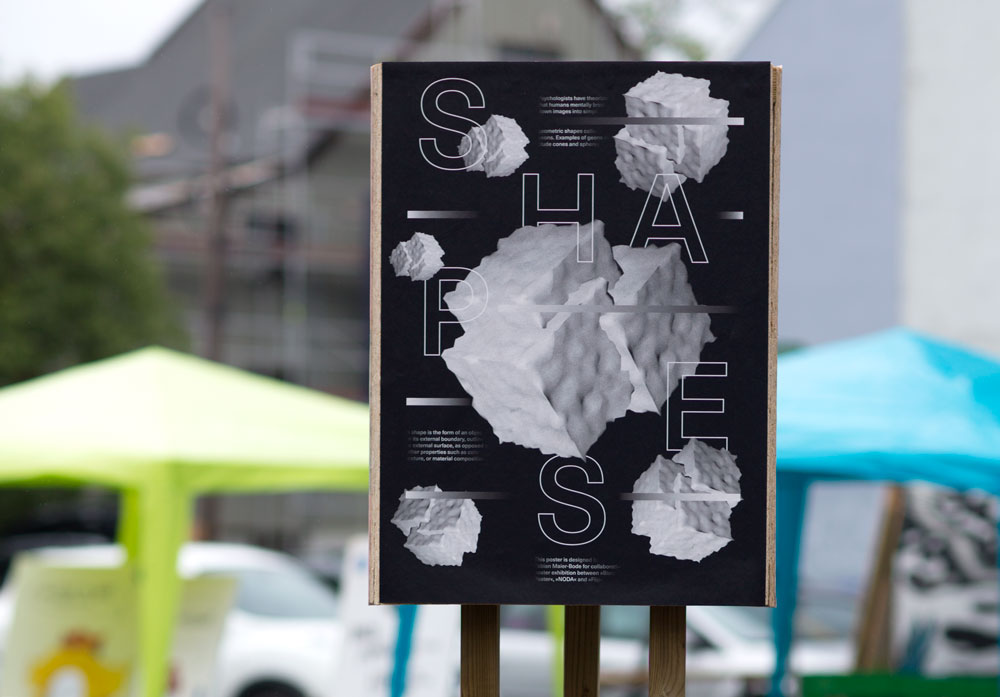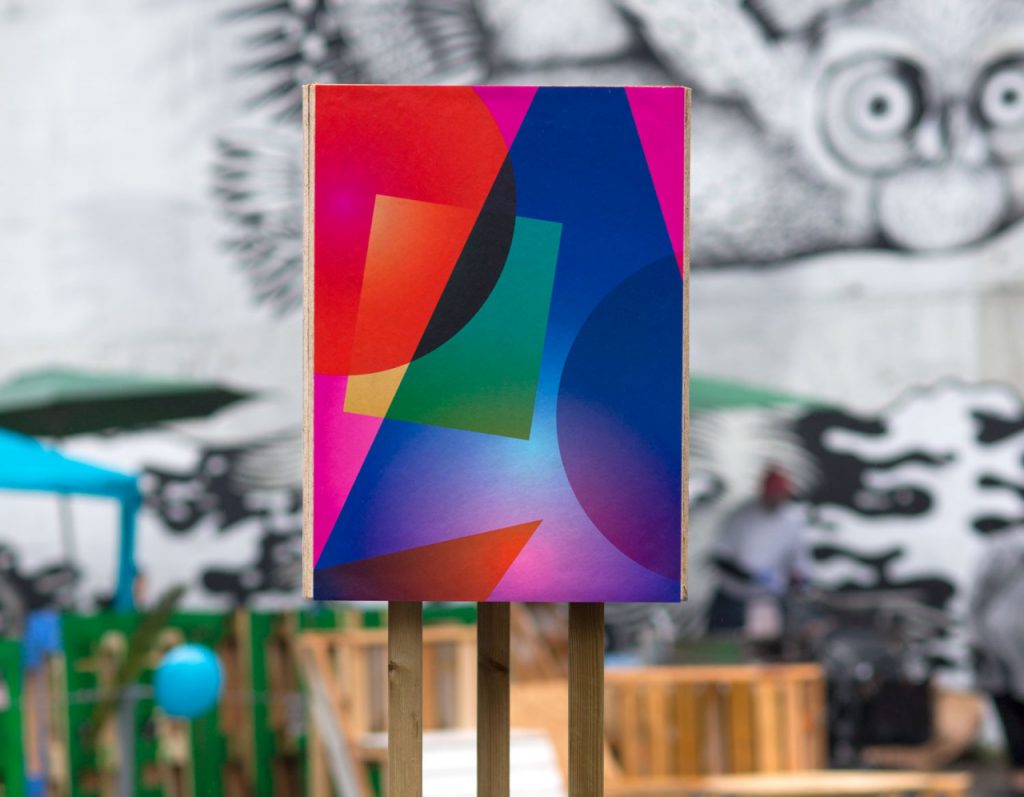 Listed here are the designers who's submitted posters were part of the exhibition:
Adrien Doud | Andre Wunstorf | Ângelo Maximiano | Avalon Yangchen Hu | Bernardo Berga Rodrigues | Cao Sheng | Catherine Eckenbach | Claudio Beorchia | Daniel Frumhoff | Dewen Wang | Edyta Kurc | Elena Anna Rieser | Fabian Maier-Bode | Felix Ewers | Franz Siebler | George Wylesol | Irene Salo | Jacob Lindgren | Jasmina El Bouamraoui | Jie-Fei Yang | João Coutinho | Job Pannan | Katarina Gaidamanka | Kayan Kwok | Laurent Schmit | Lea Hinrichs | Lid&Wiken | Lone Bru Kjær | Longfei Nie | Luca Fiandri | Luigi Brusciano | Malwin Béla Hürkey | Marek Brol | Mary Parrish | Maxim Žulin | Michael Prado | Mimi Wasilewska | Nelu Wolfensohn | Pablo Moreno | Paula Godoy | Pelin Kahraman | Pistol Fire | Renate Thor | Ruben Lyon | Samra Avdagic | Savina Raznatovic | Silvia Pisani | Seunghye Lee | Studio Lindhorst-Emme | Timo Lenzen | Trang Nguyen | Wei-Chih, Liu | Yu-Chun Huang
See all submitted posters
A big thanks to everyone who took part in the project!
xx
Blank Poster, NODA & Flip