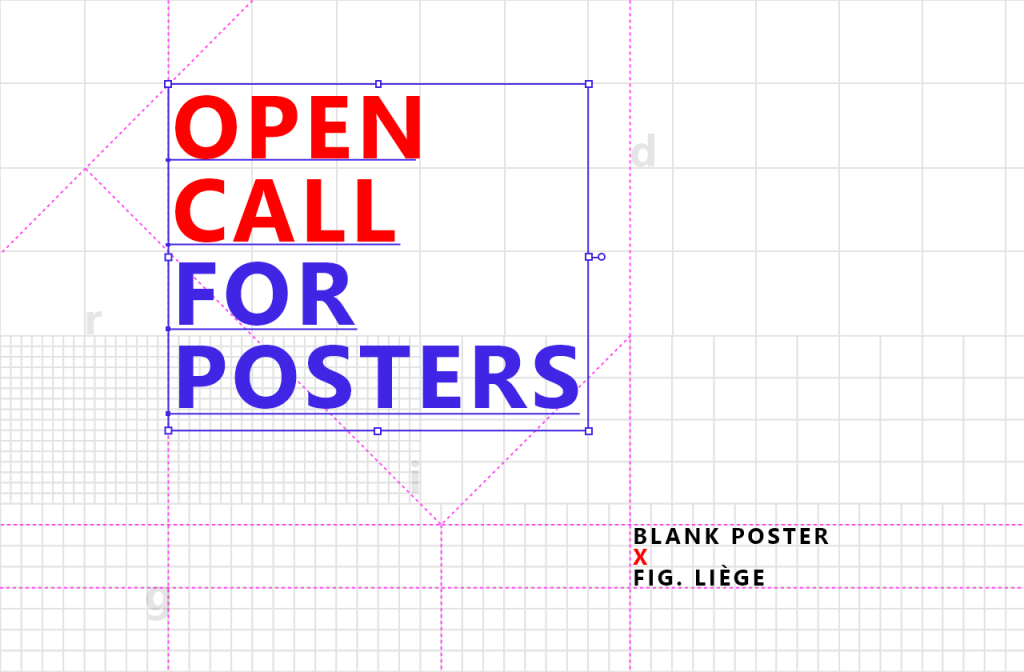 Blank Poster x Fig. Liège
Together with Fig. Liège we're hosting an open call for poster designs! Rules are simple, make a poster based on the topic-word "GRID", then submit it as normal here on our website to partake.
A selection of posters will be made into an exhibition to be shown in Liège in Belgium during the Fig.4 festival in February 2020.⁠ Anyone can partake and you can make as many posters as you like.
Follow the grid or break out of it. You do what you want. Experiment and have fun!
Design brief: Make a poster based on the word GRID
Size: 1400×1960
Format: RGB
Deadline: 12th of December